Mallards,
West St,
Tilling,
Sussex,
TN31 7ES

Dear Readers,

Some of you may wonder what I am doing here, but as it happens, there is a very good reason. That nice chap, Mr Ned Sherrin has adapted my Book "Queen Lucia" so that it may be read out to you.

Those assisting are as follows:


Nickolas Grace
is:
me
Belinda Lang
plays:
Mrs Emmeline Lucas
Guy Henry
plays:
Mr Georgie Pillson
Raad Rawi
plays:
The Guru
Joanna David
plays:
Mrs Daisy Quantock
Alan Leith
plays:
Mr Robert Quantock
Gaye Brown
plays:
Mrs Weston
David Collings
plays:
Colonel Boucher
Janice Cramer
plays:
and also:
Foljambe
Hermy
Lucie Fitchett
plays:
Ursy
Anna Quayle
plays:
Miss Olga Bracely
This modern technology is best left to the young men who know a lot more about it than I do. I will, however, try and explain as best I can.
I am told that my story has been split into five parts. I am not sure why that is, as I am sure I wrote fifteen chapters. This is, apparently to make it easier for the listener. To further make matters more complicated, the voices have been changed from stereophonic sound to monaural to 'reduce the download time', whatever that means!. I suppose that would make it easier for Lucia to listen to several conversations at once, thus avoiding any turning of the head. The tale has been recorded in 'mp3' format, I am told.
The young engineer, who understands this method of communication, tells me that unless you have a very fast connection, you should 'right click' on the file name and save the thing to your hard drive. As regards fast connections, doesn't one train wait for another at a station any more?.
The files (what a strange name!) are below.
I trust you will enjoy my book.
My kindest regards,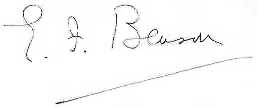 (Home)